Members of Easterseals-Goodwill Legacy Society have expressed their commitment through a planned or estate gift. The simple act of making this type of gift has a dramatic impact and provides transformational opportunities for the people we serve. 
The Legacy Society recognizes individuals who have arranged for gifts to Easterseals-Goodwill as part of their estate plans. Such gifts might include a bequest and/or charitable income gifts, such as charitable gift annuities, charitable remainder trusts or gifts of life insurance.  If Easterseals-Goodwill is named in your will, trust, insurance policy, or as a beneficiary of an IRA, we hope you will let us know so we can thank you and welcome you as a new Legacy Society member.  Membership is purely honorary.  There is no obligation of any kind, and members are not required to disclose the terms of their bequest plans.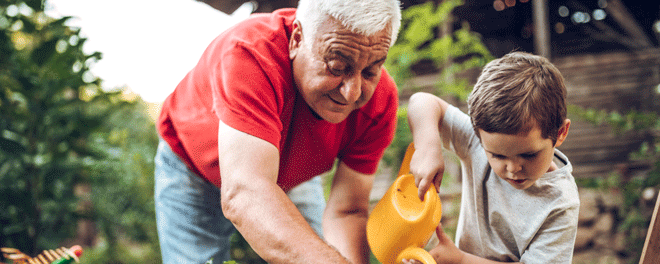 Easterseals-Goodwill Legacy Society Members:
Brice and Cynthia Addison
Elvin M. and June B. Anderson Charitable Fund
Anonymous
Susan Ball
Ruth A. Battin Estate
Bob and Jane Becker
Michelle and Jim Belknap
Saline Berge Estate
Robert Bills Estate
Raymond Bond Estate
Mark and Jerry Lee Browning
Percy Bulen Estate
Jack and Bernice Burns Estate
Rick Cavuto
Chuck and Sally Cerny Estate
Beatrice Conry Estate
Mr. and Mrs. Robert Corr
Curtis Templin Charitable Trust
Jeanne S. Davidson Estate
Delbert and Francis Larter Charitable Trust
Esther Flegel Estate
Dr. and Mrs. George and Diane Gelernter Estate
George Conklin Trust
Theodore Giesler Estate
Mary "Bette" Gilmartin Estate
Laura Goldhahn
Randy and Nora Gray
Gregg and Donna Grummer
Curtis & Lillian Hanson Estate
Christine Hart
Terry and Teresa Hayden
David and Debbie Howard
Betty Johns Estate
Gloria Johnston Estate
Mark Juras
Margaret Hollingsworth Kelley Estate
Janet Kentfield Estate
Reina Kerr Estate
Tim Lightbourne
Ernest Mariani Estate
John Martin and Vandy Damany
Mr. and Mrs. Don W. McKamey
Jennifer Miller
Thomas Mitchell Estate
Ray and Laurie Mohney
Mary Murphy
Mary Jane Newcomb Estate
Bob Niebuhr Estate
Shelley and Bob Oksness
Gary and Eulalie Ophus
Juanita Osborn Estate
Ms. Kendra Owen
Dick Pachek Estate
Jeanne Parker
Dennis and Brenda Peterson
Patricia Raymond Estate
Mr. Richard Regruto
Dan and Jackie Rice
Kathy Rice
Patrick Rice Estate
Patti Rice
Peter and Stella Rice
Dr. and Mrs. Bruce W. Richardson
Brian and Ann Marie Ruttenbur
Marcia Salmela Estate
Ronald and Susan Scariano
David and Shirley Shane
Dorothy Shaw Estate
Dorothy M. Sheets Estate
Everett Shuey Estate
Mr. and Mrs. Bill Sirak
Bill Tacke and Barbara Teberg
Emma Toman Estate
Jim and Susie Twedt
Rosemary and Ray Waters
Ralph H. Watson Estate
William Wicks
Tom and Linda Wolgamot
Winnie Wyatt Estate
Cari Yturri
Creating Independence. Every Person. Every Day.
Want to see some of the best collectibles, antiques and other finds without leaving home? Check out our Goodwill® online sales.
If you're unsure whether your item qualifies for a tax deduction, then consider this: if you would give it to a relative or friend, then the item is most likely in good condition and is appropriate to donate. For a guide to help with values check out these IRS Donation Guidelines.